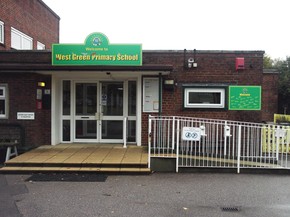 At West Green Primary School we see education as an investment for the future. Our children are the most natural resource we have and we believe education should be built on the abilities and talents presented by each individual and unique child, respecting the values and traditions of our diverse community. We pride ourselves on providing a stimulating and safe environment where children are enthusiastic about coming to school and go home at the end of the day happy and fulfilled.
Headteacher Ms Suzie Jeffries
September Intake 2015 - Open Day
Thursday 6th November, 9:30 - 10:30
Monday 17th November, 9:30 - 10:30
Please contact the school office on 01293 526679 to arrange an appointment for one of these days.